February 4th, 2012
olavea
Sanders urges you to give away your wealth of knowledge, network or compassion. In Sander`s mind you gather contacts and knowledge exactly so you can share them. If people exploit your generosity you have lost nothing. Your contacts are still yours. There is only upside for you.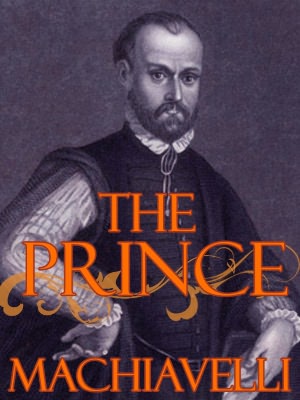 Some people still live in the dark ages
If you read "The Prince" you will understand more of how the people from the depressive side of business thinks. Machiavelli lived in a world of blood and armed men paid in gold. His advice was to use deception, violence and to take from your enemies. It was a "I take from you before you take from me" environment. In the business of today this is only true if you believe it to be true. If you think I might lower your status at the office to shine a light on myself, you have put yourself at a considerable disadvantage. Open your eyes and see, was Machiavellis message to his contemporaries.
Machiavelli was a keen observer and a practical man. He found the sharpest if not prettiest tools of his day to get the work done. Had Machiavelli lived today I would not be surprised if he had agreed with Sanders. Sharing your knowledge, network and compassion is a good way to build your power in todays economy. The only thing that gets you ahead is results after all, just like in 1600 Italy. Even at the office. Now knowledge is power, not land and weapons. Results comes to the worker that builds her knowledge by sharing with others and getting relevant knowledge from the people she meets and helps.
Click here to buy Love Is the Killer App
and I will get a dollar.